Home > Legal & compliance > Concerns remain over lack of action on ads in gambling white paper
While politicians of all parties welcomed the much of the contents of the Gambling Act Review white paper, many have questioned the lack of action on advertising.

Liberal Democrat peer and chair of the Peers for Gambling Reform Group Lord Don Foster said he was happy that many of the areas the group had campaigned for were included in the white paper.
"I'm pleased that they're tightening up affordability checks," said Foster. "I'm pleased that there's going to be greater control over free spins."
However, that government opted to not go further on the question of the terms or amount of gambling advertising permitted disappointed Foster.
"The industry has put out statements over the years saying advertising doesn't have any link to gambling harm. And the research evidence is totally to the contrary," said Lord Foster.
"Indeed, the Gambling Commission has already said categorically that gambling advertising and marketing does lead to some people starting gambling who weren't gambling before."
MPs criticise Gambling Act white paper in the Commons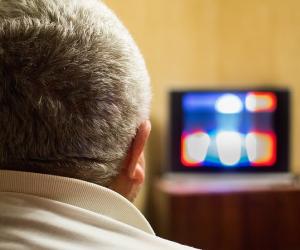 In his comments in the Commons today, Paul Blomfield MPechoed this criticism. He argued that the white paper did not contain enough measures sufficiently tackle advertising was a sentiment
Blomfield – as the MP for Sheffield Central – represents Liz and Charlies Ritchie. The bereaved couple have campaigned for reform through their organisation Gambling with Lives.
"The Premier League recognised that advertising is harmful, but a front of shirt ban isn't enough. Fans are exposed to an average 700 ads at every Premier League game."
Pointing to the number of other countries that have imposed advertising restrictions, Blomfield argued DCMS should "think again on that issue".
"[The] campaign for comprehensive action on advertising won't stop."
Issues put to consultations
The government have also faced criticism from a number of quarters regarding the number of proposals put to consultation.
The Gambling Commission and DCMS will subject many of the measures to further analysis and examination.
Some commentators say the government is dragging its feet on implementing the provisions of the document.
"The government's commitment to limit online stakes, introduce affordability checks and implement a statutory levy are all very welcome," said Matt Zarb-Cousin, director of Clean Up Gambling. "But the requirement of further consultation will allow the sector more time to profit from the harm it's currently causing."
"We don't need primary legislation"
Lord Foster criticised the argument for the high number of consultations was a legislative backlog in parliament. According to Foster, the 2005 Gambling Act already sufficiently empowered DCMS to implement some measures without primary legislation.
"For example, there is a clause within the 2005 act that gives the power to the secretary of state to introduce a statutory levy. And the minister can do it in any way he or she chooses – that's already there.
"We don't need primary legislation. So, an excuse that suggests that there isn't going to be parliamentary time: 'We've got the online safety bill, we've got all these other bills going through Parliament at the moment,' simply isn't there."
Source: Read Full Article